Easy Ways to Make Extra Money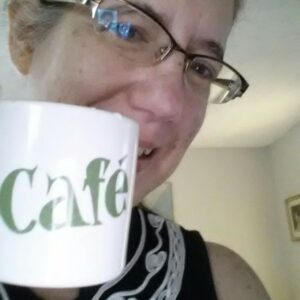 We could all use a little extra money for your favorite cafecito or such. The obvious solution is to get a second job, but if you're already working 40+ hours a week on someone else's schedule, the idea of working more hours on a schedule might not sit too well with you. Also, most part-time jobs don't pay very well. So what can you do?
There are plenty of things you can do to earn extra money! Try some of these:
1. Write articles. Contact blogs about subjects in which you're an expert. Offer to write an article for them. Or try a site like textbroker.com or elance.com. The money can be good, and you have a lot of flexibility. You can work any time of the day or night. You could even offer your services on a website like Fiverr.
2. Sell stuff. Sell all the stuff you have that you don't want or need anymore. If you're really feeling rambunctious, ask your neighbors and friends if they have anything they want to sell. You can ask for 10-20% of the selling price. Use eBay or Craigslist to get a good price. There are many apps now too. Don't forget the Facebook marketplace as well.
3. Re-write ads. Contact sellers on eBay or Craigslist and offer to re-write poorly written ads for 2-5% of the selling price. Some folks make a lot of money at this. The trick is to stick to the higher-priced items like cars, furniture, and similar things. You can also offer your copywriting skills on fiverr.com to start earning as well.
4. Consult. If you're an expert at anything, find a way to make some money on the side with it. Maybe you can do taxes in the spring. Or perhaps you have some other talent that a small business could use on a part-time basis.
5. Tutor. Tutoring can be a great way to make extra money. The hourly rate can be great, and it's pleasant low-stress work. Put an ad on Craigslist or contact the local schools. You could even offer tips via your own blog. You can also offer your services via platforms like Fiverr. You can start a Facebook group and use zoom meetings or Facebook lives or rooms. There is a fairly new platform which is voice-only called Clubhouse which is being used for free to do this too.
6. Give a seminar. This is similar to consulting, but instead of getting a good payday from a couple of sources, you can make a little money from a lot of people. You can probably get a lecture hall at a local university for a small amount of money. Simply advertise and see how many people you can get to sign up. Virtual meetings have taken off during the last couple of years and are easy to monetize. Webinars now can be even set up to auto-play.
7. Start your own website. If you can get traffic, you can make money. Start a blog or a simple website to sell a product or even someone else's product for a commission. Or, you can charge for advertising on your site. Research internet marketing and implement traffic-getting techniques. Add more websites once you establish some regular profit. There are many ways to monetize your website or blog, especially via affiliate programs. If you would like to start blogging your passion try the free demo of  "easy-as-email"/"blog this wow" or message me on Facebook.
8. Mow lawns. It sounds like a job for a high school kid, but you can make $20+ in 30 minutes. $40+ an hour isn't bad! Dollar for dollar it certainly beats delivering pizzas.
9. Deliver newspapers. It's good money for the amount of time it takes. You can even get some exercise if you get a walking route.
10. Ask for a raise. If you think you deserve a raise, it doesn't hurt to ask. You're already putting in the time. Even a small raise is like free money.
11. Walk dogs. People love their pets and will pay $10-15 for someone to take their dog out at lunchtime for 15 minutes while they're at work. Some people work the second shift and would love for someone to take Fido out for a walk at night.
12. Start an At-Home Side Gig. Social retail, network marketing, and such are legitimate ways of earning some extra money. Research which companies, there are many, that align with your passion. That way you will be your first best customer and be able to share the virtues of the product. Many companies have affiliate programs so you don't even have to do the whole networking thing if that's not your cup of tea. Want to work with me? Fill in the form on mariegervacio.com.
13. Design Graphics Content. If you love designing graphics for posts, websites, and more you can also make money on sites like Fiverr. If you don't have Photoshop there are free programs that are very similar. I like Gimp. Well, that is until I found Canva. The free version of Canva works well for most people. If you would like to use advanced features such as background removers then the Canva pro version is for you. It is less than $15.00 a month (at the time of this writing) and will certainly pay for itself if you are using it for your business.
This is just a very short list of ideas; you can probably come up with many more. Making a little extra money can really help to pay the bills, and you might even find something that you enjoy doing. Good luck!